I am a Year 6 student at Ruapotaka School in Auckland, NZ. I am in Room 10 and my teacher is Miss Misela.
Friday, 21 April 2017
Quick poppy facts I collected for reading.
Posted by

Brazie
at 19:37
0 comments

Wednesday, 12 April 2017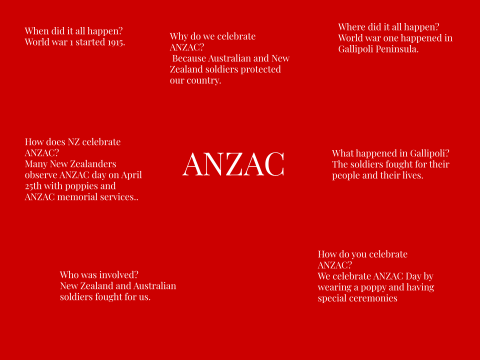 We want you all to know about ANZAC because it is an important celebration for people in New Zealand.
Posted by

Brazie
at 19:05
0 comments

Monday, 10 April 2017
Some people like ANZAC because they protect our country and when they died poppies grew on Flanders Field. ANZAC is on April the 25th.
Posted by

Brazie
at 19:04
0 comments